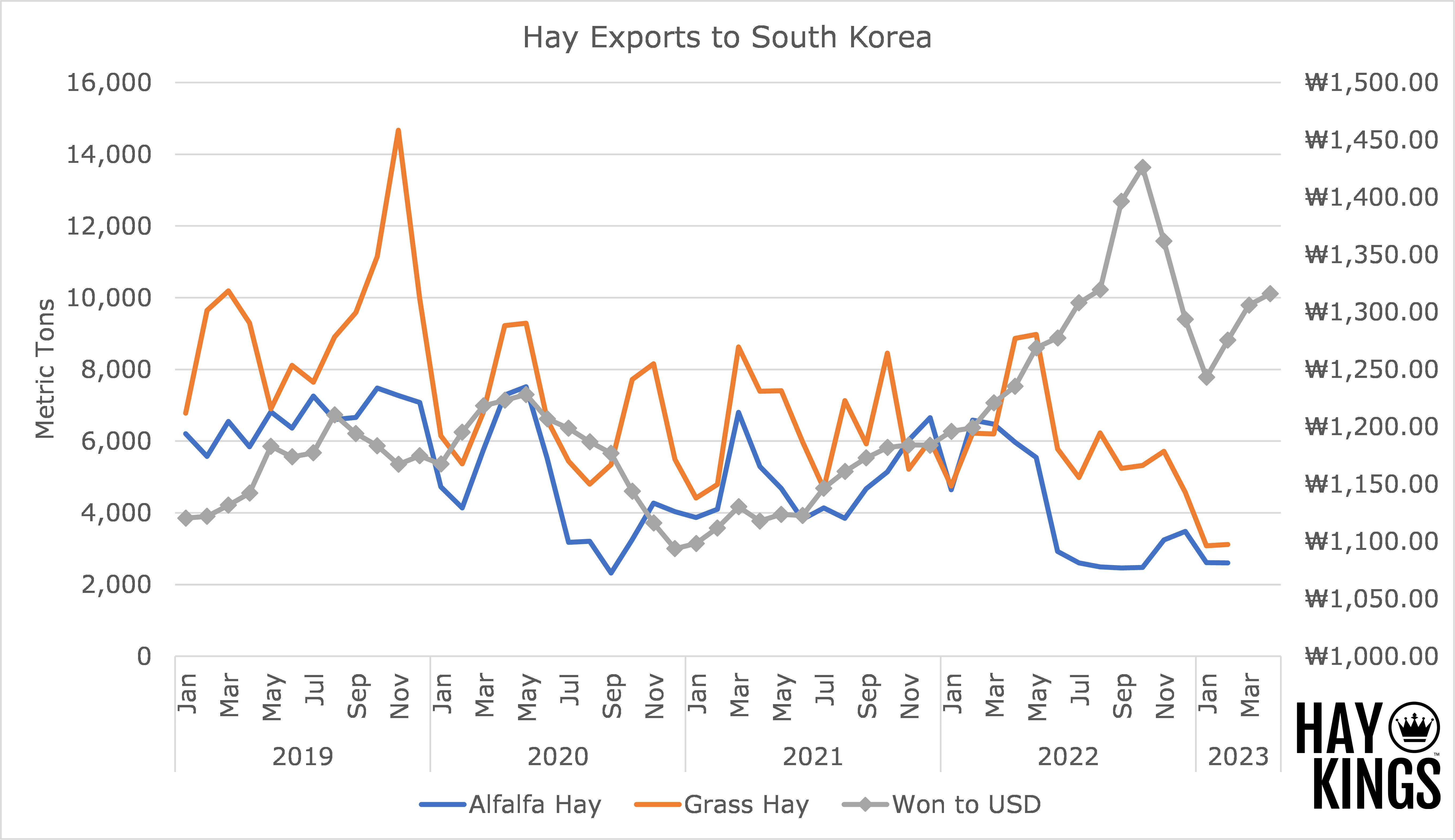 Hay Kings is calling on the USDA FAS to issue a report discussing factors affecting demand for U.S. hay in the largest export destinations: China, Japan, South Korea, Taiwan, Saudi Arabia and the UAE. Additionally, the USDA AMS should recognize that exchange rates are always important to agricultural exports, market structures are complex and the hay industry is based on long-standing interpersonal relationships.
---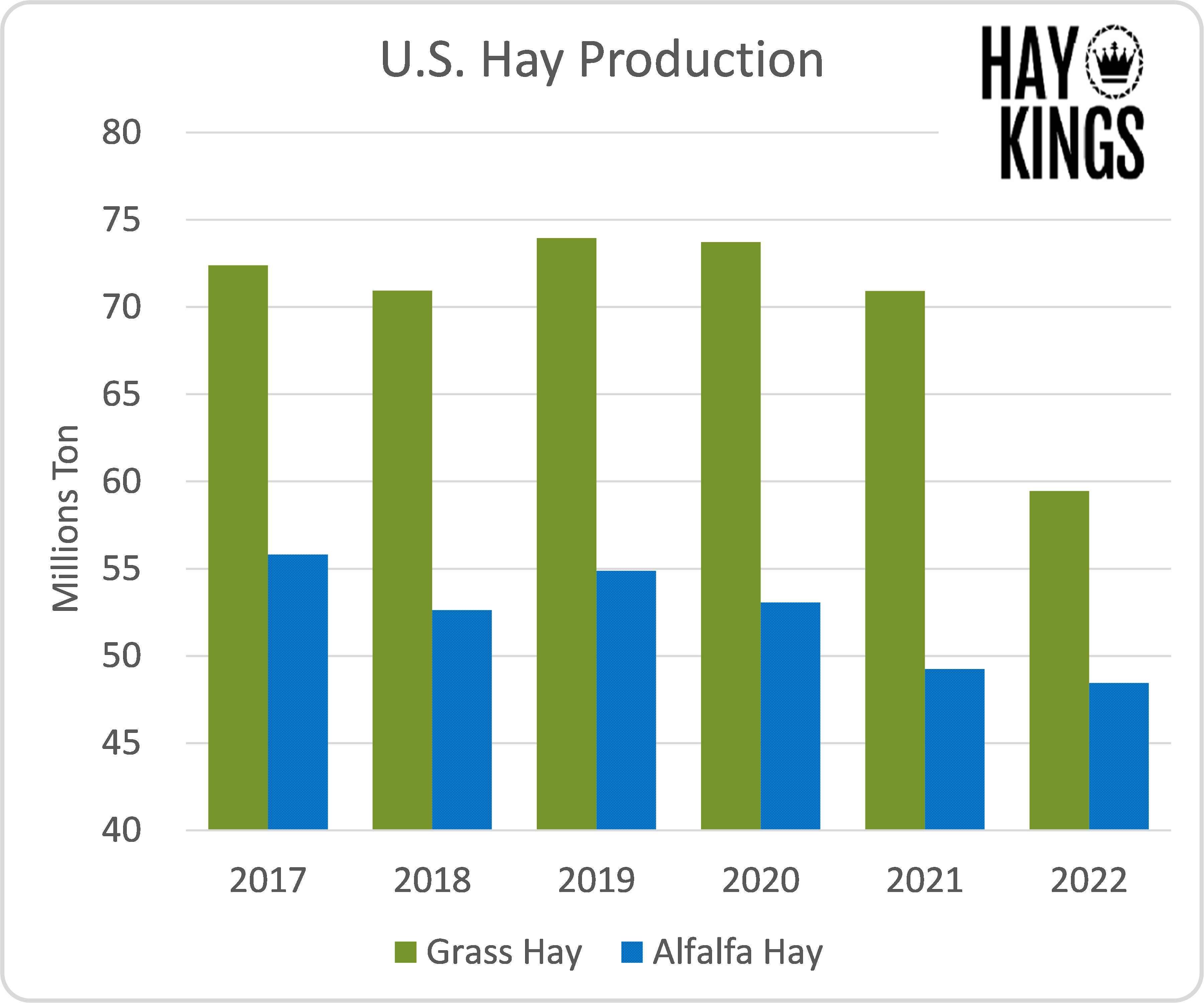 Total U.S. hay production decreased by 6.8% year over year. Drought in the southern plains pressured grass hay production down by as much as 40%. Alfalfa production in the Southern Plains, a small portion of total hay production, decreased by 22%. 
The Great Lakes, Northern Plains, and Northwest regions are the few areas posting more hay production in 2022 than in 2021.